Technical cooperation in Peru: field visit to Piura
On 17 October, CODATU's cooperation officer travelled to the north of Peru to accompany the CIDATT team to the city of Piura.
As part of the technical cooperation agreement between AFD – Agence Française de Développement, CODATU and Peru's Ministry of Transport and Communications, CIDATT was hired to assist the technical teams from PROMOVILIDAD (the ministry's entity responsible for developing sustainable transport systems in secondary towns) and the city of Piura in revising the Terms of Reference for a mass transport investment project for the city.
This work prior to the launch of the call for tenders – also carried out with the cities of Arequipa and Huamanga – aims to identify the critical points in this first stage of the development of a future transport project and to guide the decision-makers in the definition of formulation criteria in order to obtain solid pre-investment studies that present optimal and realistic alternatives.
A working meeting with the mayor of Piura, Gabriel Madrid Orue, his local civil servants and the councillors of the transport commission enabled the progress of this support to be presented and agreement to be reached on the strategic guidelines that will take shape in the Terms of Reference.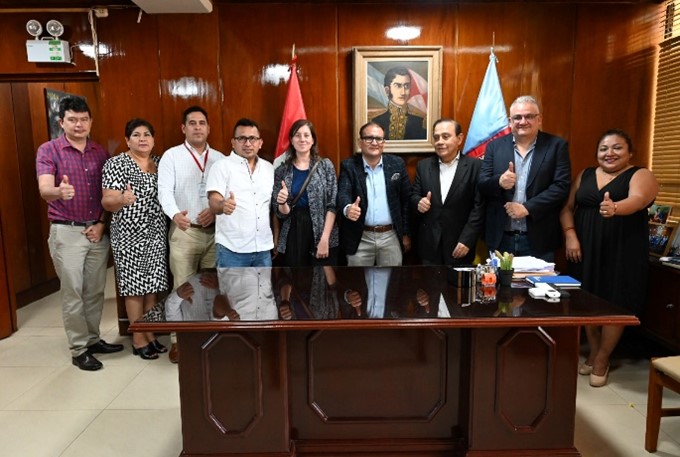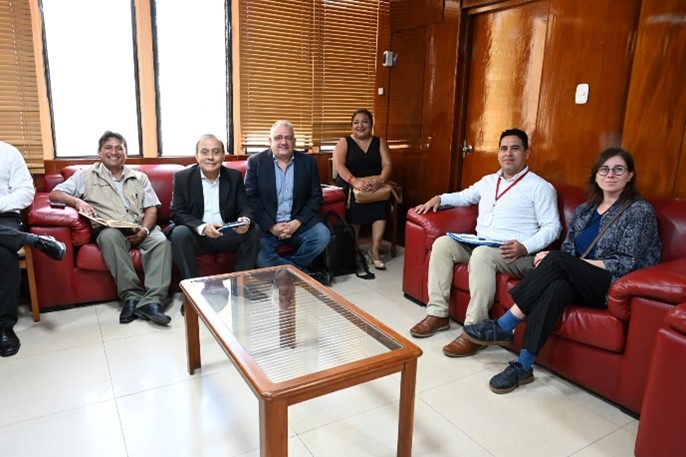 The team from CIDATT, CODATU, PROMOVILIDAD and representatives from the city of Piura gathered in the mayor's office.