CODATU and MobiliseYourCity at the COP23 event
CODATU and the MobiliseYourCity Partnership have taken part to the 23th Conference of the Parties to the United Nations Framework Convention on Climate Change (COP23), held in Bonn, Germany, from 6th
to 17th November 2017.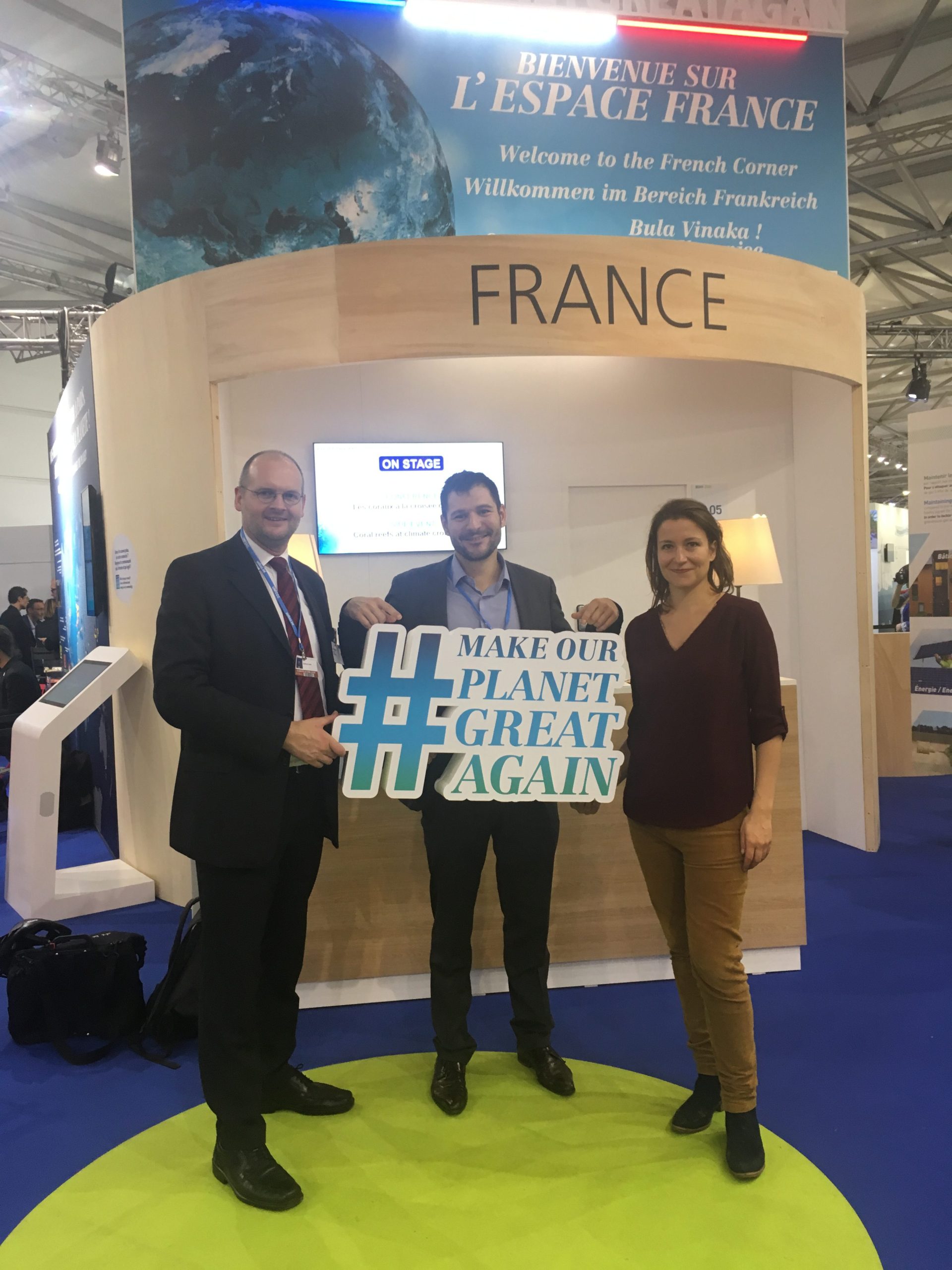 Two years after the Paris Agreement on climate, the objectives of the COP23 were to agree on the implementation rules of the Paris Agreement, to foster the commitments by the States and to assess the progress of the initiatives related to the Action agenda.
The transport sector is a key aspect to address the fight against greenhouse gas emissions. On November 14th, a side-event was jointly hosted by the French Ministry of Ecological and Inclusive Transition (MTES) and the German Federal Ministry for the Environment (BMUB). By opening this event, Mrs. Brune POIRSON, Secretary of State, highlighted the commitments and concrete actions achieved by the MobiliseYourCity initiative to support strategies for sustainable mobility.
The projects implemented by the Initiative were also presented by Mr. Eric BEAUME, Chairman of MYC Steering Committee, during an event hosted by the German Pavilion, in presence of other actors in the urban mobility sector.
Moreover, Sandra Laquelle, Programme Manager, took part as a speaker to the roundtable organised by ADEME (French Environment and Energy Management Agency) on the issue "Accelerating change in the transportation and mobility ecosystem". This event was the opportunity to highlight the importance of innovation and technological mutations, which are an essential dimension of the actions supported by CODATU and the MobiliseYourCity Partnership.