A Kenyan delegation visits France
As part of the cooperation agreement signed at the end of 2019 between CODATU, AFD and the Kenyan Ministry of Transport, Infrastructure, Urban Development and Public Works (MoTIHUD), a technical visit is being organised to France from 19 to 23 June 2023.
The institutions taking part are members of the Nairobi Metropolitan Area Transport Authority (NaMATA), the Kenyan Parliament, Nairobi County Council, the Kenyan National Treasury and Kenya Railways, as well as an Ethiopian delegation comprising members of the Addis Ababa Municipality.
The Kenyan and Ethiopian delegations visited the CODATU team on Monday 19 June 2023.
During the day, discussions were held with the CODATU team on strengthening NaMATA's institutional position and the future of urban transport in Nairobi. Senior CODATU experts gave presentations, including François-Xavier PERIN, on French public governance, and Xavier GODARD, on paratransit sector and its contribution to urban mobility. Xavier GODARD also presented the reports on paratransit, drawn up in collaboration with CODATU and published via the MobiliseYourCity partnership.
The day at CODATU's offices ended with a meeting with Vincent MONOT, Vice-Chairman of SYTRAL Mobilités, followed by a meeting with URBALYON and Metropole de Lyon.
The delegation continued its technical visit to Lyon and Paris, discovering multimodal facilities and meeting other institutions (AFD, CODATU Business Club, etc.). The aim of this technical visit is to create a forum for discussion around urban mobility in Nairobi in order to develop a shared vision, with a particular focus on the issues of governance and financing. A programme to keep an eye on!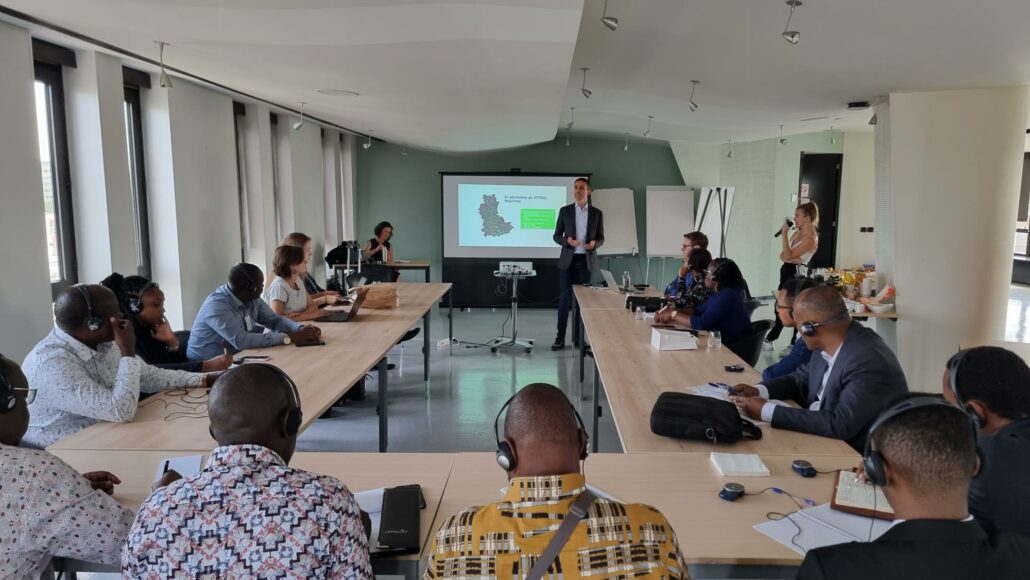 Visit to the SYTRAL Mobilités offices.