UMI-CODATU XVII Conference : exclusive participation of Alain Juppé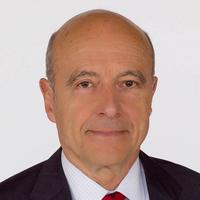 Alain
Juppé will honor us by his presence to open the UMI-CODATU XVII Conference next November as President of Bordeaux Metropolis, in the frame of the decentralized cooperation agreement with Hyderabad City and Telangana State since 2015. Alongside Bordeaux, others French local authorities will be represented as Lyon, Rennes and the Ile-de-France Region.
CODATU XVII preparation go on with some key-words and figures :
45 : The International Scientific Committee has just selected 45 papers that will be presented throughout the Conference ;
Poster Session : Researchers are invited to participate in a poster session to be organized by the International Scientific Committee for CODATU XVII Conference. The best poster will be granted an award during the closing session of the conference and offered free registration for the next CODATU Conference ;
Trainings Session : A special training programme, open to all young professionals or researchers in Developing Countries will be held soon after the Conference, from 7th to 9th November, 2017, in Hyderabad Hi-Tec City, in the presence of experts from five countries (France, India, Chile, USA, Egypt). Registration and detailed programme ;
« Bonjour India »: CODATU XVII Conference join "Bonjour India" festival which highlight cultural exchanges between India and France. In the frame of "The Other City" events, "Bonjour India" will organize an event on transport and mobility in the fringe of the Conference. This festival is jointly organised by the French Ambassy and the French Institute.
For more information, please visit : umi10-codatuxvii.org
Conference Programme is regularly updated and registration to the Conference is possible until 25th October, 2017.