CODATU organized a study tour for delegates from Lagos in Nantes and Paris
From May 17 to 20, CODATU welcomed a delegation of 7 people from Lagos (Nigeria). AFD and Expertise France referred to CODATU regarding the organization of the technical visit program as well as the accompaniment during the different meetings.
Lagos, the economic capital of Nigeria and the largest city on the African continent in terms of population (22 million inhabitants), is one of the most congested cities in the world. On average, the inhabitants spend between 4 and 6 hours per day in transport, all modes combined. The challenges in terms of mobility are sizeable.
AFD has already participated in the extension of a segment of the Lagos BRT and is now continuing its technical assistance through two projects, one regarding the optimization and development of the road public transport network, and the other through a project to develop the river public transport network.
It is within this framework that the AFD agency in Lagos called on CODATU to organize a technical visit to Paris and Nantes.
The delegation represented the Lagos Metropolitan Area Transport Authority (LAMATA) and Lagos State Waterways Authority (LASWA), respectively the regulatory authorities for land and water transport in Lagos State:
Dr. Frederic Oladeinde, Transport Commissioner for Lagos State
Abimbola Akinajo – Managing Director, LAMATA
Adepoju Fowokan – Bus Operations Management Specialist, LAMATA
Osa Konyeha – Technical Advisor, LAMATA
Olufadeke Immanuel – Technical Advisor, LAMATA (sent to work with the Commissioner)
Oluwadamilola Emmanuel – General Manager, LASWA
Mr. Ibrahim Famuyiwa – Head of Operations, LASWA
In Nantes, the delegation was welcomed by the Metropolis of Nantes to discuss issues of governance, intermodality, as well as the e-Busway and Navibus projects. These discussions were followed by site visits under a blazing sun.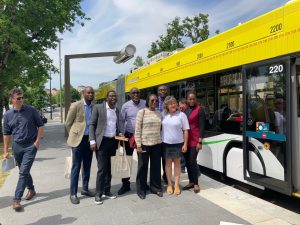 In Paris, the delegation was able to meet with IDFM and RATP, as well as Voies Navigables de France (VNF), Haropa Port and Batobus to discuss topics and challenges regarding river public transport services. Part of the delegation was also able to visit a shipyard specialized in the renovation of river boats in the Seine-et-Oise region.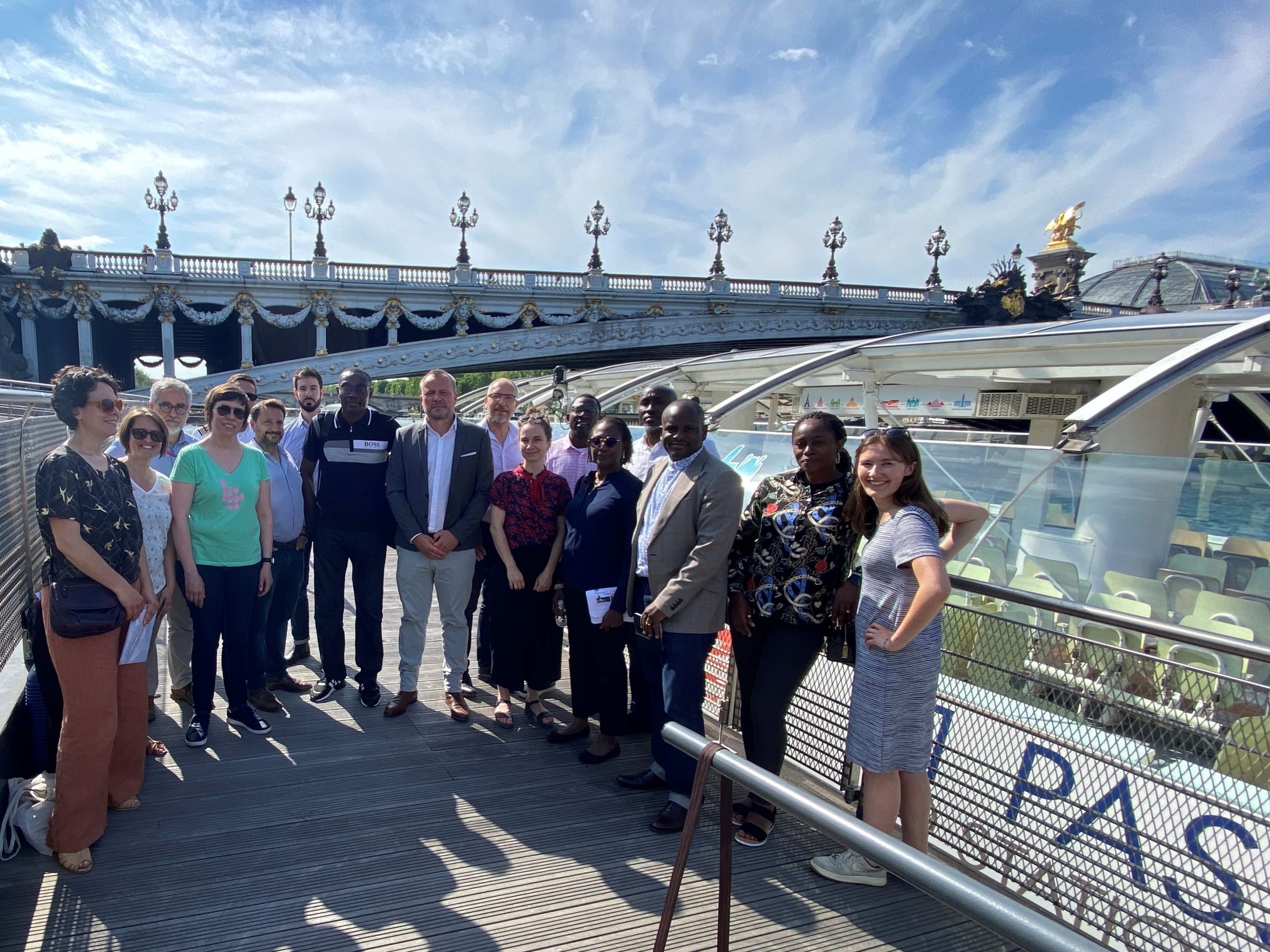 The meetings ended with a event jointly organized by Codatu and Business France to exchange with the private sector stakeholders interested in the urban transport projects in Lagos State.
If the challenges between the different authorities and institutions met are not to be compared, the exchanges were stimulating for all stakeholders. CODATU is delighted to have been able to participate in such a high-level visit, and thanks all its partners who were able to dedicate time to share their know-how and knowledge.