A delegation from AMUGA in Lagos
A delegation from AMUGA (Greater Abidjan Urban Mobility Authority) was in Lagos from 15 to 19 May, accompanied by CODATU, for a third Technical Visit in the framework of the AFD – AMUGA – CODATU tripartite technical cooperation, together with a delegation from Sierra Leone.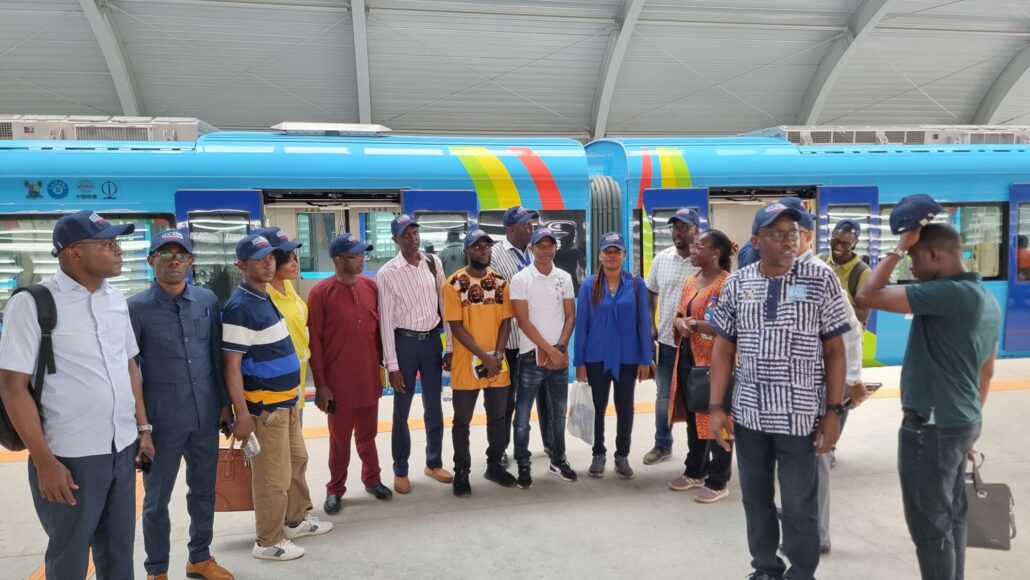 With 23 million inhabitants according to the latest estimate, and a rapid growth of about one million additional inhabitants per year, Lagos is set to become the largest metropolis in the world in the near future. The week was full of visits to the transport network, institutional meetings (Lagos State Commissionner of Transport) and technical meetings with public transport operators (bus and BRT – Bus Rapid Transit-, First-Mile Last-Mile, Lagos Ferries), the Drivers' Union and mobility authorities (LAMATA – Lagos Land Transport Authority, LASWA – Lagos Lagoon Transport Authority, Lagos State Traffic Management Authority), and even a test run of the Blue Line (urban train) to understand the challenges of mobility in Lagos and the responses provided by the public authorities.
In resonance with the projects led by AMUGA in Greater Abidjan, the discussions focused on the lessons learned from the planning and implementation of a BRT and urban train project (Lagos has seen three ages of BRT overlap and is completing work on its new Urban Train), on the integration of the artisanal transport sector into the conventional transport network, on the stages of fare and ticketing integration, and on the plans for reforming and intensifying lagoon transport.
Many thanks to LAMATA, Antoine le Bihan and Igor Chlapak for their precious help in organising this visit!